About the Venue
The 2016 Laser World Championships will take place on the Pacific Coast of Mexico on the waters of the large Banderas Bay. The bay is open to the west and is approximately 15 miles wide by 30 miles deep. The popular tourist areas of Puerto Vallarta and Riviera Nayarit grace the nearly 30 miles of pristine beachline. One of the most important attributes of Banderas Bay is the mild climate with extremely reliable wind and sea conditions.
Sailing will be less than one kilometer off the beaches and will be based at the Vallarta Yacht Club (VYC) located only 14 minutes north of the Puerto Vallarta International airport. The course is a relatively short 20 minute sail from the club's launch area.
About Vallarta Yacht Club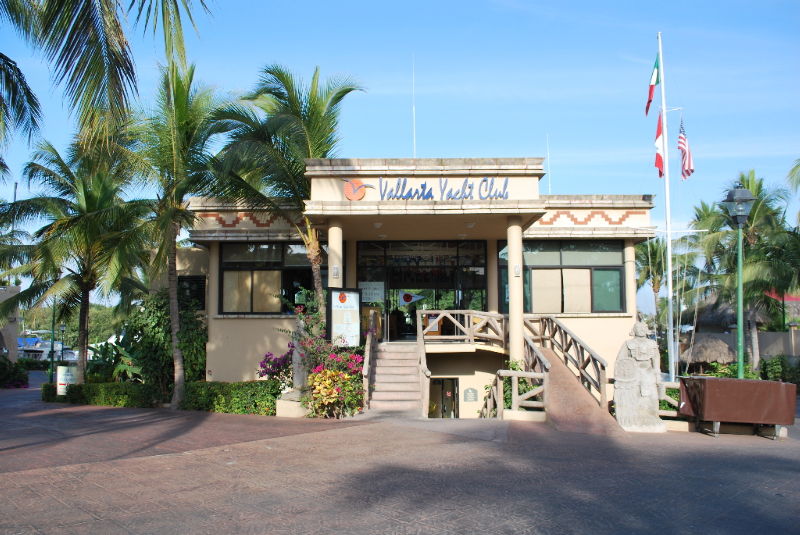 Founded in 2002, Vallarta Yacht Club is a private, independent yacht club operating out of custom-built facilities leased from Paradise Village Resort. From it's inception, VYC has focused on international cruising boat activities, youth sailing, and international competitions. VYC's expertise in race management and Banderas Bay's superb sailing conditions brought the club the 2007 J24 World Championships, the 2007 Optimist North American Championships, and more recently the sailing events for the 2011 Pan American Games and the 2014 Optimist North American Championships. VYC has two annual signature regattas: WesMex International Small Boat Regatta and the Banderas Bay Regatta. After 11 years of continuous competition, WesMex regatta now attracts over 200 Optimist, Laser, C420, J/70 and sailboard competitors every year. The Banderas Bay Regatta is now in it's 24th year as the premier cruisers regatta on the Pacific Coast.
Currently VYC has about 224 member families and boasts a well-developed junior sailing program. Many of VYC's junior program participants and graduates actively compete in national, continental and world championships. With it's large paved boat park area, convenient launch ramps, and proximity to accommodation, the club is ideally suited for hosting large events. The club itself offers a full bar and dining facilities as well as a hot tub, bathrooms, shower and locker rooms and a private swimming pool. In addition to four hotels within easy walking distance from the club, there is an enclosed shopping mall adjacent to the clubhouse that boasts six restaurants and numerous shops. Also in this area are a church, two banks and the new full service San Javier Hospital.